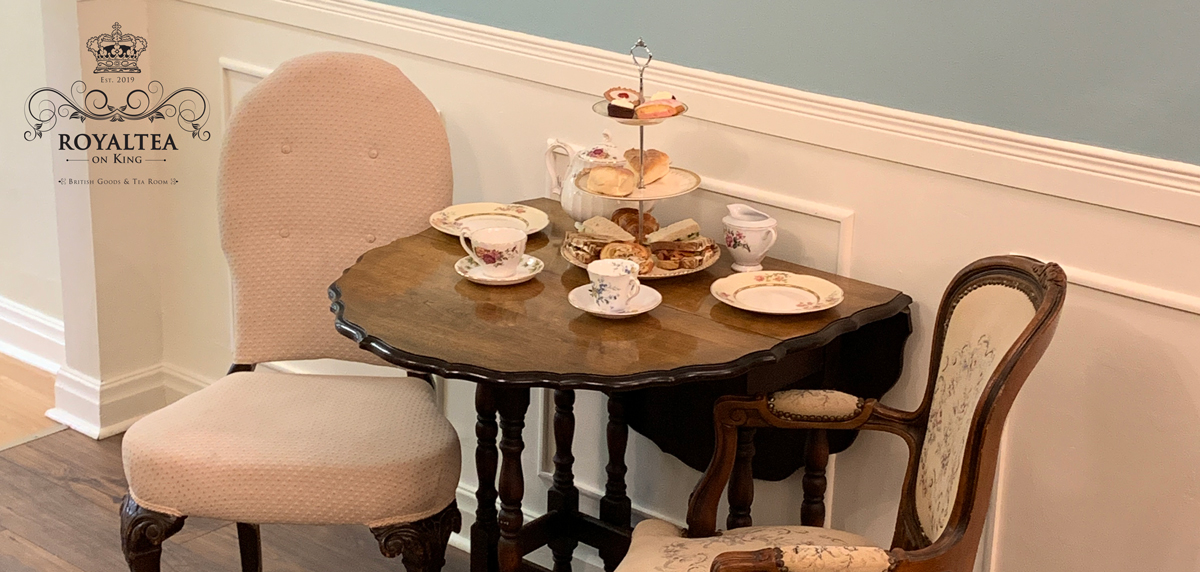 Afternoon Tea
We happily serve Afternoon tea up to an hour before closing, as we feel it takes a good hour to properly enjoy your afternoon tea experience. Saturdays can be quite busy, so we do recommend booking your afternoon tea to ensure you're not disappointed.

$39.95 per person
A traditional afternoon tea consisting of a seasonal selection of finger sandwiches and quiche. This is followed by freshly made scones with REAL clotted cream and luscious strawberry jam, and finally a selection of delicious cakes, tarts and sweets. All are served on a three tiered vintage china cake stand, and accompanied by your choice of gorgeous Pluck tea, served of course in a teapot, with all the pomp and circumstance you would expect from an afternoon tea experience.

**Well behaved children are welcome to join you for their own afternoon tea experience. Our tea room is small, and filled with authentic antique decor and furniture, all of which is delicate. Our dishes are also all antique and vintage china. As such, and we're sure you will understand, we cannot allow any running, climbing, or loud disruption to others, who have also booked their own tea experience. **

$19.95 child's tea (under 10)
Include your little prince or princess on your afternoon tea experience. A children specific afternoon tea consisting of a selection of finger sandwiches, perfectly sized for little hands, a juice box (or tea if they prefer) and a selection of scrummy treats, perfectly sized for little tummies.